Jin-hai xu < br / > wuzhong district chamber of commerce, vice President of wuzhong district < br / > CPPCC < br / > in the synthesis of fire control technology co., LTD., chairman and general manager of suzhou there < br / > mudu chamber of industry branch of mudu town people's congress < br / > < br / > 1986 worked in suzhou wu yue synthetic chemical plant, former vice section chief of suzhou wu yue synthetic chemical supply and marketing section, the section chief, director; In 2004, he was appointed general Manager of Suzhou Jinghong Fire Engineering Company. 2006 Suzhou Wuyue Synthetic Chemical Plant factory director; Since 2011, he has been the chairman and general manager of Suzhou Wuyue Synthetic Fire Technology Co., LTD.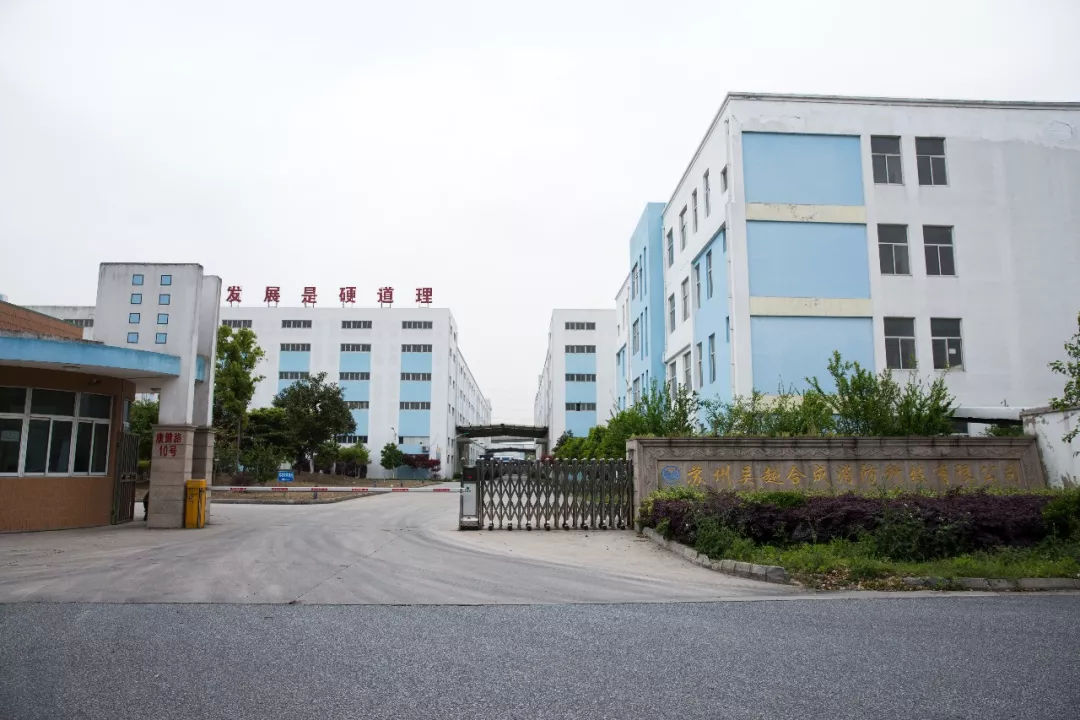 "Wave sand to see gold", people or enterprises, only stand the test of time, can be in the sea of business before the waves. There is just such an evergreen tree in Mudu, Wuzhong District. After more than 30 years of ups and down, it still stands and grows stronger. It is Suzhou Wuyue Synthetic Fire Protection Technology Co., LTD.
Suzhou Wuyue Synthetic Fire-fighting technology Co., LTD., founded in 1985, formerly known as Suzhou Wuyue synthetic Chemical Plant, is an enterprise specializing in the production of "dry powder fire-extinguishing agent" series products. The annual production of dry powder extinguishing agent up to 60,000 tons. The company has the right of self-management import and export, the products have passed the United States, the European Union, Japan standard certification, the industry is one of the first to obtain the national CCC certificate. At present, Wuyue Synthetic fire protection Technology Co., Ltd. is a famous enterprise in the fire protection industry, and also a member of China Fire Protection Association. Its production of dry powder fire extinguishing agent occupies a leading position, ranking the first in Asia. Since 2013, Wuyue Synsheng has been successively awarded the titles of excellent private Enterprise, high-tech Enterprise, advanced grass-roots Party Organization and so on.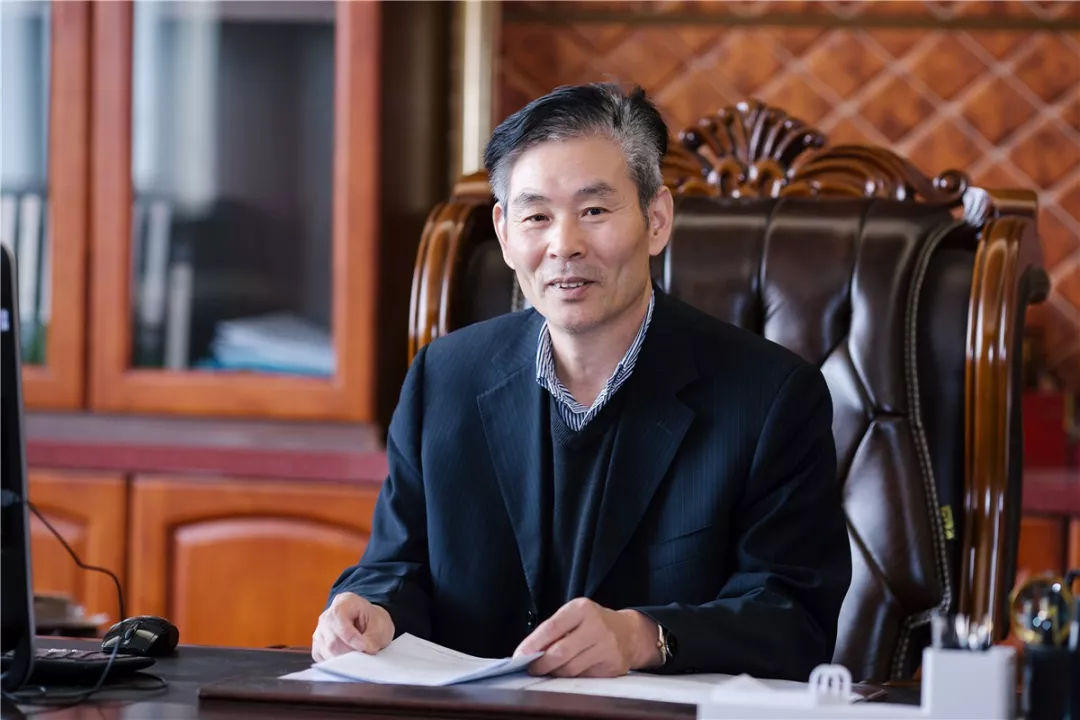 Xu Jinhai, chairman and general manager of Suzhou Wuyue Synthetic Fire Protection Technology Co., LTD., vice chairman of Wuzhong District General Chamber of Commerce, President of Industrial Branch of Mudu General Chamber of Commerce, member of Wuzhong District CPPCC, excellent Party Representative of Mudu Town and representative of Mudu Town National People's Congress, has accompanied and helped his company grow since he was born. Under his leadership, Wuyue Synthetic Fire technology won partners in the market, and also won the living space.
Party building pilot, forge ahead of the fire kingdom
As an old Communist party member, it is Xu Jinhai's consistent insistence to follow the policy and keep pace with The Times.
From the beginning of the deputy chief of the supply and marketing section of wu yue synthetic chemical plant to the transformation and upgrading of enterprises in 2006, the company chairman and general manager, over the years jin-hai xu do fully responsible for the company's management, not only guarantee the quality of the products, also stick to the meticulous service, makes the wu yue synthesis of fire science and technology co., LTD., after the transformation and upgrading management posture stability good, by leaps and bounds, in 2016, more than one hundred million yuan sales over tax break ten million yuan.
This for decades, jin-hai xu to "forge ahead, pragmatic innovation, and consolidate the development of specialization, and stronger" lead to culture, to create their own kingdom of fire control, not only in the domestic market, customers throughout jiangsu, shandong, jinning, also develop the overseas market, distribution to North America, Europe, Australia, Middle East, South Africa, Japan, southeast Asia and other regions. In the exchange, Xu proudly revealed that most of the fire extinguishers on high-speed trains and urban pipe corridors in China are their own products, and Wuyue Synthetics is an expert in the fire industry.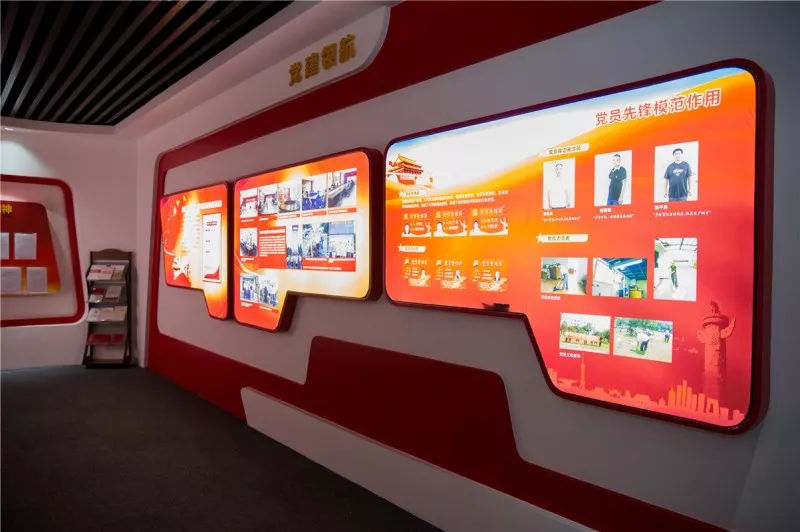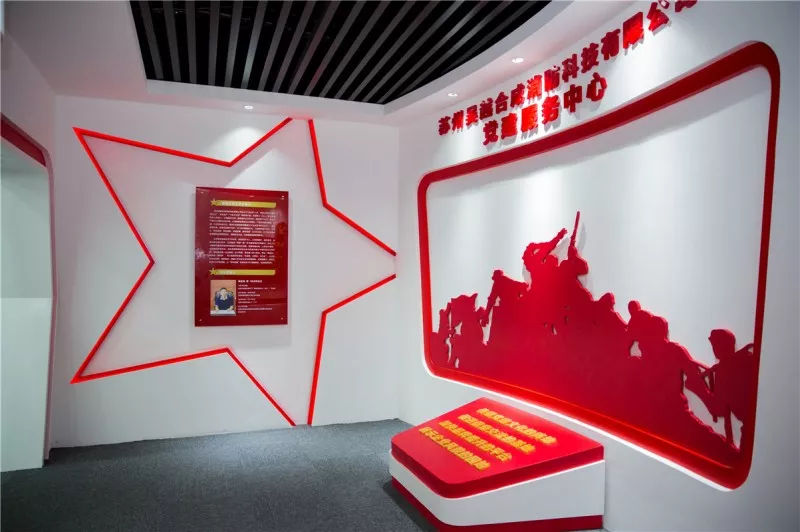 "Party building" has always been a major focus of Wuyue Synthetic Fire Technology Co., LTD. On the second floor of the company, Xu Jinhai specially opened an area as a demonstration site for grassroots Party building, in which the elaborate layout and brilliant layout all reflect the red light of the enterprise in the struggle ahead.
Xu Jinhai told reporters that the company set up a party branch in 2004, among which the company has a total of 15 party members, the company has long been to the Party's ideology, the party organization, the Party system as a strong hand, solid push forward the company. "We have constantly improved the party building mechanism and given full play to the political core and leading role of Party organizations in enterprises in the form of demonstration posts and responsibility zones for Party members."
Hu Xuekang is a veteran employee of Xu Jinhai for decades, but also an old Communist party member. In these years of fighting side by side with Xu Jinhai, Hu Xuekang felt that Xu Jinhai had the courage to take the lead in the "bright identity, bright commitment, bright responsibility" party member quality. "The sales volume in 2006 was only 20 million yuan, but now it is more than 100 million yuan. This is the best evidence that General Manager Xu has integrated party organization construction into enterprise management and production operation. "Xu is always an excellent party member, inheriting many fine qualities of party members. He is diligent and never defaults on his work. He completes his work on the same day, because business opportunities do not wait for anyone. In this way, we can combine party building work with enterprise culture and enhance internal cohesion, influence and fighting capacity. We believe that we can do "wuyue for a hundred years"! And in the enterprise to create innovative, law-based party organizations!" Hu Xuekang said excitedly.
Quality is the best expression of a product
With the rapid development of modern society, not only the modernization of cities and the rapid increase of population, but also a greater demand for security. For wu Yue Synthetic fire safety products, quality is the lifeline of the enterprise, "especially we do this kind of fire products, human life is vital, is not the slightest bit careless!" "Said Mr Xu.
For private enterprises, entrepreneurs are the core figures of the stable development of enterprises. Entrepreneurship and values are closely related to the growth of enterprises. Along the way, "practical life, quality-oriented, honest management" has always been Xu Jinhai's life creed, has not changed.
Xu Jinhai tells a reporter, at present Wu Yue synthesis already was the benchmark enterprise in the industry, participated in national even international industry standard to make. At present, the company focuses on the production and sales of three dry powder fire extinguishing agents, namely: ABC dry powder fire extinguisher, which uses phosphate as fire extinguisher and is suitable for production of fire fighting and forest fire fighting in oil fields, oil depots, ships and warehouses; BC dry powder fire extinguisher uses sodium bicarbonate as fire-fighting material, which is suitable for production fire fighting in oil refinery and power substation. "ABC super fine dry powder" fire extinguisher is in the leading level at home and abroad, non-toxic and harmless, safe and reliable, fire extinguishing efficiency is five to six times that of common fire extinguishing agent, widely used in life, production, traffic, communication and other fields of fire extinguishing.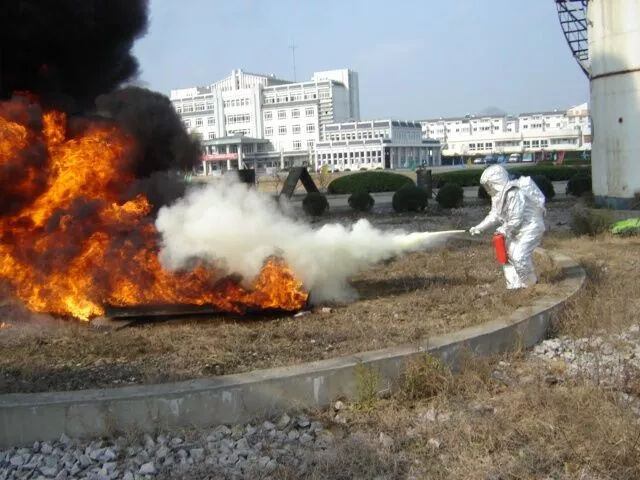 Wu Yue synthetic products through the European Union EN615 standard certification and the United States UL certification, and obtained a variety of patents. The "ABC", "BC" and "ultra-fine" dry powder extinguishers have also been certified by the Fire Products Conformity Assessment Center of the Ministry of Public Security of China. In addition, Wuyue Synsheng is one of the first 3C certification enterprises awarded by relevant national departments.
Behind all this pride, Xu Jinhai is the pursuit of quality and adhere to. "Product quality is the life of an enterprise. We must not let the habit of thinking of light weight restrict the development of the enterprise, only with strict technical standards, strict technical requirements, strict quality system, and constantly improve the quality of products. In the development of products, Xu Jinhai also often personally involved in the first line of fire extinguishing experiments.
Safety is a historical mission, Xu said, in the future, Wuyuesheng will be more comprehensive to build the domestic market, launch more high-quality products, and continue to meet the needs of domestic customers. At the same time, on the basis of the cooperation with the United States, we continue to carry out business contacts and cooperate with each other.
Talent is the most valuable asset of enterprise development
In Xu jinhai's eyes, employees are the most valuable asset of a company. In the face of the company's employees, Xu Jinhai's cherish for employees reveals a deep human touch, which is not a simple salary or employee benefits, but more of a simple respect and care.
Suzhou Wuyue synthetic fire technology Co., Ltd. currently has 120 employees, including 30 professional and technical personnel, Xu Jinhai told reporters that in his company only retired employees, not halfway to leave. "A lot of people have been with the company all their lives, just like my family and friends. There are many female employees here, from childhood to marriage to retirement, who have devoted their whole lives to Wu Yue Synthetics. Can I not be grateful? Employees must be the most important asset in an enterprise!" Plain speaking, but sincere. Now, Xu Jinhai has also reached the age of retirement, when passing the baton to his son, the first thing to explain is to consider the interests of employees and their growth. In the company these years of experience, the son also understand and understand the father's way of using material.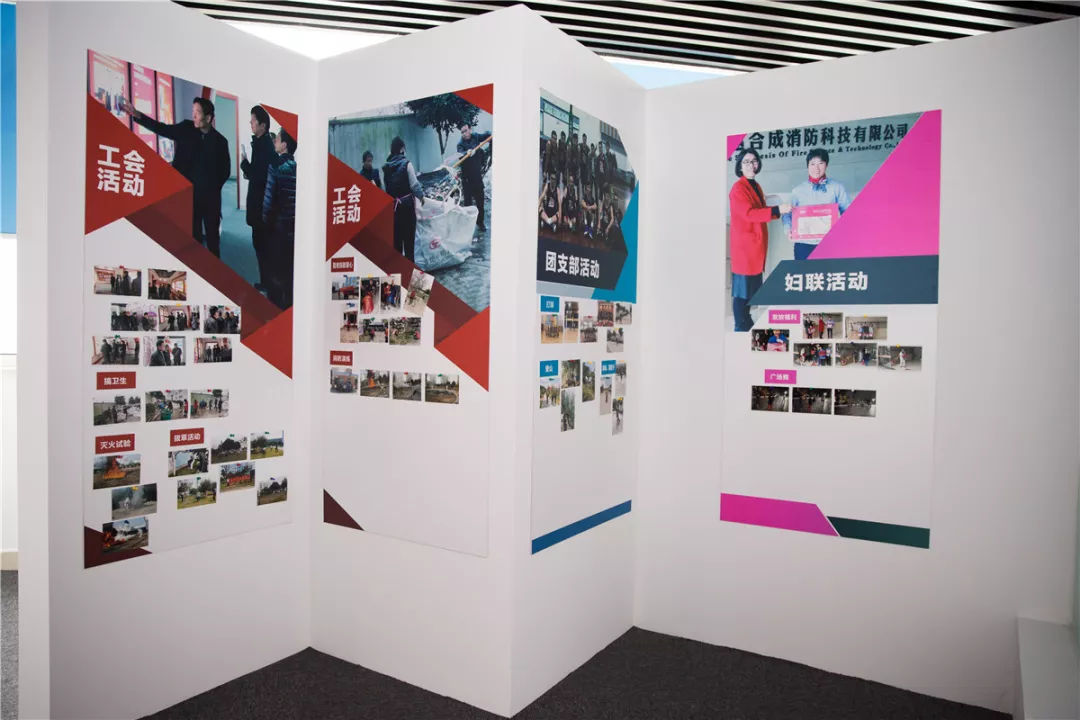 In terms of valuing employees, Wuyue Synthetic fire protection technology has promoted the overall quality of employees by carrying out labor competition, economic and technological innovation, technical competition and other activities. In addition, various forms of recreational and sports activities have been carried out centering on the construction of corporate culture, which has strengthened the cohesion and centripetal force of enterprises. The company has also set up a trade union and made great efforts to build a "women's home". It has strengthened supervision over work safety, safeguarded the legitimate rights and interests of employees, and achieved full coverage of "mutual medical insurance" and "special disease insurance for female employees". Xu Jinhai took the lead in actively coordinating labor relations and always took it as his duty to build harmonious labor relations, which effectively promoted the all-round development of enterprise economic construction.
Because of this, employees of Wuyuesheng have a strong sense of belonging to the enterprise, and their loyalty is also very high. However, a good enterprise can not only retain talents, but also take social responsibility. With the continuous development of economic globalization, fulfilling social responsibility has become the standard to measure the competitive advantage of enterprises on the basis of observing business ethics, production safety, occupational health, protecting the legitimate rights and interests of workers, saving resources and protecting the environment. As vice President, mudu wuzhong district chamber of commerce chamber of industry branch of jin-hai xu also adhere to the "development does not forget the source, not the conversion of color", by actively organize charity donations, volunteer service, such as a number of public welfare activities, adhere to the "five must-see", increase the intensity of support, open up "relieve the green channel", set up special support fund, love for difficult employees take emergency rescue, relief on a regular basis, a variety of forms such as autumn student aid activities, elaborateness to provide assistance and services for the society, paying for many years, never slack, contributing to society, to assume responsibility. (Zhang Beibei)